SUNDAY BLOG UPDATE: CADAVERS, CRITICS, FROGS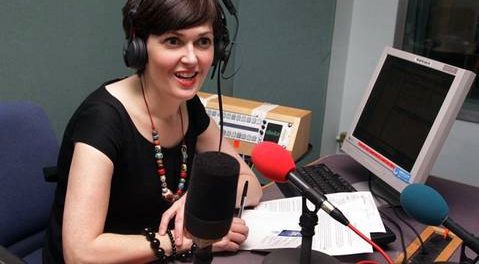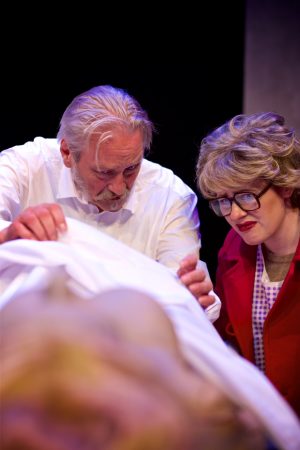 Three's A Shroud
Waterfront Studio until 21st October 2017
I never thought I'd see our Troubles through the eyes of two undertakers but Gerry McSorely (JB Hogg) is Catholic body and soul and so is his clientele whereas Basil Gray (Shaun Blaney), a fan of cult films, is the opposite his realistic corpses are true blue. There comes a time, however, when barriers are broken down and Gray steps over the line to accept bodies from the 'other side' and so the fun begins. As McSorely says, `Brexit, Trump and a prod funeral parlour doing catholic funerals'.
Things get worse when a young attractive Polish woman Irena Bukowski (Nuala McGowan) sets up her home of rest and is prepared to take all comers no matter what religion – or none – and a lot cheaper with a cup cake thrown in for good measure.
Four actors play a number of parts, Hogg becomes the stuttering paramilitary heavy, sun glasses would have helped distinguish him from his undertaker role, and Nuala McGowan excels as Mrs. Kennedy the cleaning woman.
Matthew McElhinney, who plays apprentice Simon Doherty, bounces his way through the action, wanting to be a rap star but working with Uncle Gerry in the meantime, not a job he relishes, shaving dead bodies all over is not his idea of fun but it is for the audience.
Writer Stephen G Large has come up with a novel way to expose our divisions and how united is better than divided. He's one to watch, a new talent to the local scene who certainly has an ear for the Belfast wit and speech. I hope he will develop to other subjects because the Belfast scene is on the verge of being overdone. Make no mistake this play is coarse, Large obviously knows that for some reason, the 'f' word and a couple of 'c' words will bring gales of laughter but a little goes a long way and so the effect is diluted and becomes tedious. There are highlights in the plot especially the first time we see a body being prepared for embalming and most realistic private parts are exposed – there's a gasp from the audience and the biggest laugh of the evening. Young Simon's reaction is truly funny.
Coffins and corpses come and go at an alarming rate in this slick production, directed by Martin Lynch, and a good night's entertainment – bodily functions and all.
Details www.gblproductions.com
Theatre Criticises The Critics
'Opening Night' on Radio Four last Saturday was an interesting look at theatre here, not much you can say in 30 minutes about such a huge subject, certainly it was important to talk about plays based on local events and it's a pity more of them don't make it onto the stages of the rest of the UK.  One point made was the importance of critics and reviewers and the lack of coverage on the local scene.  I thought that was unfair.   Certainly there are few dedicated places available in newspapers or on television but radio stations I think serve the entertainment world well.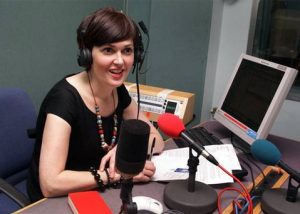 For instance, Marie Louise Muir, who presented the Radio 4 programme, covers all aspects of the arts in Arts Extra on BBC Radio Ulster plus television programmes.   Jane Coyle contributes to Stage, Grania McFadden for the Belfast Telegraph, Damian Murry beavers away for online, radio and newspapers and I do my bit for the Irish News, Belfast Times and this blog,  Jane Hardy is another and there are others I haven't mentioned who also blog comments to hundreds.  In most cases the journalists who take such an interest in supporting theatre are preprepared to write for no financial reward.  And I think the word critic isn't accurate, most of us are reviewers.  I worked on the production of plays on television, was with the Ulster Actors Company at the Arts Theatre for about ten years and once appeared in a show in the Opera House playing the part of Lionel Blair's mother!!  So I've seen productions from both sides of the footlights yet when reviewing I'm a member of the audience and although I make up my own mind about what I see I always have a word with members of the audience to give a good overview.  Although such articles are read by the public to help them make up their minds whether or not to go along and see the show,  it's also read by those in the theatre and according to yesterday's programme they welcome comments, good or bad, as long as they are written by someone who knows the business and speaks sense without bias – and recognise it has to be written to a set wordage.
Incidentally, this review is carried by the Irish News and Belfast Times.
Who Has The Elixir Of Youth?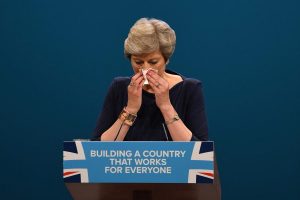 Talking of audiences, my heart went out to Mrs. May at the Conservative Party conference.  Every minute was horrifying.  I thought she was very brave, battled on through the frog taking over her throat but like the dancers on Strictly I dislike the way she, and they, give a theatrical stagger, gasp for breath and make faces as they leave the spotlight.   Better to regain dignity.  I think her main problem for the future was right there in the crowd, as the camera panned along rows of men and women, the age profile was 'elderly'.  No fresh young faces full of enthusiasm, for better or worse they all seem to be in the ranks of Corbyn.
Smoke Gets In Your Eyes And Up Your Nose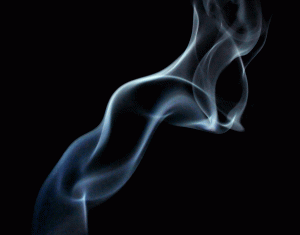 I'm glad to hear that Wetherspoons are replacing plastic straws with biodegradable paper straws.  When I was at school straws were made of wax and we smuggled them out of the dining hall into the toilets where we lit them and pretended they were cigarettes.  Not nearly as satisfying but we thought we were very elegant but, unfortunately, this set the trend for years to come.
A Story That Needs To Be Told Over And Over Again
Imagine a smart little boy of seven leaving a storytelling class at Whiterock Library to return to primary school. At the door he turns round and suddenly sees his father standing nearby. I certainly didn't imagine the look of love that flashed between them and it was a lasting look of tenderness, shy and excited.
There's a story behind those looks of love and admiration.
The little boy is Nejim and his father is Marwan Mousa. Originally the family lived happily and at peace in northern Syria but four years ago it all changed and they were forced to flee to a camp in Iraq set up by the United Nations and Kurdish Government. For three years they lived in dreadful conditions, they were safe but life was hard. Marwan doesn't like to talk about those times but he said it was rough living, when the rain came there was mud everywhere and when the wind blew he had to stand, once for three days, holding the tent pole to stop the whole thing collapsing on his wife, his three daughters and little Nejim.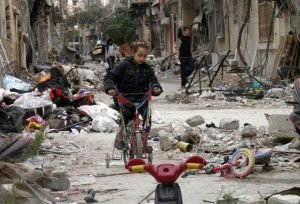 Nor does he want to talk politics, in fact he's loath to think of what happened in the days when radical Islamic troops came to take their land, setting up barriers both physical and emotional. He referred to them as Daash. "They came to my area," he said through interrupter Yassin Chahin originally from Egypt. "We couldn't travel, roads were closed in the conflict, they were trying to replace our culture with theirs." Families were cut off from families and eventually, as in Marwan's case, today they are scattered all over the globe in an attempt to escape the bombing and shooting, the chemical warfare, the killing and the torture of Syria.
This strong and handsome man is Kurdish, a Muslim and a peace maker. He loved his country and the fact that people of all races and backgrounds could live together. He worked in health promotion mostly with refugees, now he is coming to terms with what has happened and keeping his memories through art and writing, Once his sketches and paintings were a hobby, today they document a story of conflict and heartbreak. He still suffers nightmares but says his children have settled well and don't remember.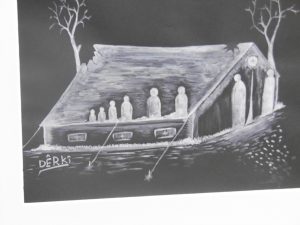 We met in the Whiterock Library where his paintings are on exhibition as part of the Community Relations and Cultural Awareness Week, dozens line the walls each tinged with grief. As we look at them and talk about the meaning, it is too much for the artist, he becomes emotional and has to turn away, then to go to another place until he recovered. He apologised. For what? After all he had lost everything, he worries about his mother and brother who are still in Syria, the extended family of 14 now in Australia, Germany, Belgium, Sweden, Turkey and Northern Ireland.
Last October he left the refugee camp and ended up in Northern Ireland, until he arrived here he had no idea where he would be resettled. He gives a big smile: "I'm lucky, I'm in Belfast."
The exhibition, which runs until the end of the month, is being managed by Libraries NI with branches providing a wide range of services to the public and to people new to Northern Ireland with one special initiative helping those with dyslexia, low literacy and importantly English as a second language. 'Browsealoud' software makes websites more accessible using easy speech, reading and translation; online content can be read aloud in multiple languages using an attractive voice to transform the user's reading experience.
All this was part of Community Relations and Cultural Awareness Week although 'week' is misleading as such awareness is a year after year event, in fact for the last 15 years. A high profile initiative, designed to support the NI Executive's Together: Building a United Community and to celebrate all aspects of our culture and heritage, to promote cultural diversity and to tackle sectarianism and racism. The ongoing aim is to inspire new ideas, promote understanding respect and engagement between and amongst all section of our community. The theme this year 'Safe Space, Shared Place' focuses on how we can create a community where everyone feels safe and secure. As Marwan and his family have found, there are plenty of safe places and plenty of people willing and able to make them feel at home. And he says he is at home no matter how strange our culture may seem a times!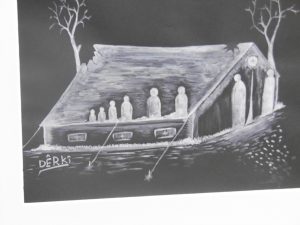 The Mousa family, like many others coming to Northern Ireland, is supported by Barnardo's, with their help they are able to access language classes, get assistance with form filling, letter reading and overcome general obstacles that pop up from day to day. Marwan in return supports new Syrian refugees arriving in Northern Ireland and works with the 250 children teaching them painting and drawing.
His English is limited, however, his artwork speaks for itself. His emotions took over as he looked at two particular paintings, a little boat with forlorn grey figures standing up, vulnerable to the choppy sea, another a blood red boat, empty, with tattered sail – no survivors. He says the fish have bloated stomachs with so much to eat.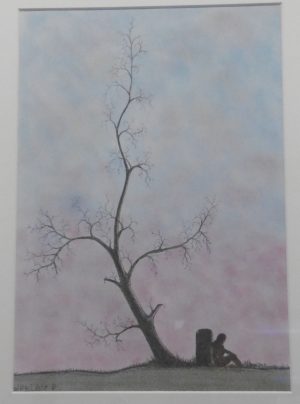 His art work is stark, a figure sitting by a tomb stone a leafless tree shadowing him, "he's thinking", was the sad explanation, a woman with her lips stitched together tells it's own story and another of faces interwoven with faces, depicting a mixed community before their world fell apart.
For this artist the story is too difficult to speak of, the frustration of being unable to call his children Kurdish names, no passport, no official Identity but now he has support from both Barnardo's and Community Relations and, he says, he has a future filled with colour and happiness.