SUNDAY BLOG: Sobering Lesson, Women in Art and Rolling News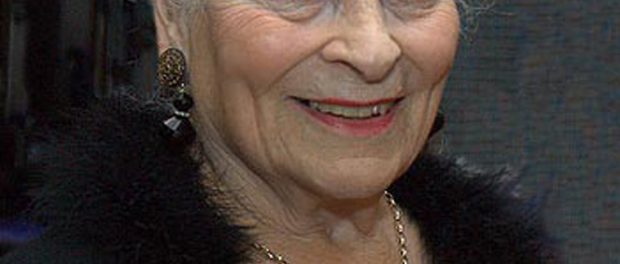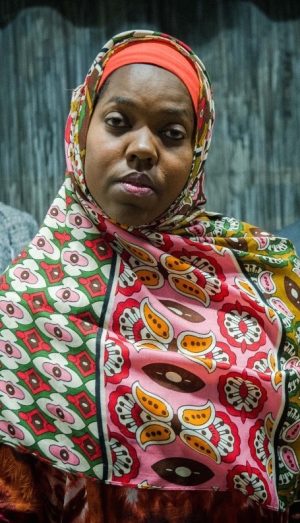 What A Lesson
 It's been my pleasure to meet a number of refugees in the last year, men and women who have come to our country to escape the most dreadful pain and torture.  In most cases they are welcomed and find a good life with their families but always looking over their shoulders at their home place, their extended families, old and young.  Others are hounded by people born and bred in the beauty that is Northern Ireland, fire bombed and beaten.  If they only knew the heartbreak these families have already experienced perhaps they would think twice.  We have always been a people of welcome, we're famous for our hospitality – or are we?
A Somali Woman Tells It Like It Is
I saw the end of the Belfast run of Kabosh Theatre's production  'Lives.in.Translation' before the company tour next week. Friday's venue added to the bleakness of this play, the old B&Q warehouse on Boucher Road, concrete floor, can't see the roof it's so high above, a ghostly atmosphere with a few lights to guide you to the pop-up theatre somewhere in the middle of the building.
On three sides huge metal transport containers, the back wall has a digital clock counting down the time superimposed onto wallpaper of forms, government rules and regulations, personal forms to be filled in; there's nothing else to see from our raked seating that made up the fourth wall.
Then the play begins as Raquel McKee comes centre stage and we meet Asha.
The emptiness of the huge place causes the actors voices to take on an echo which brings an additional chill to this chilling play.
Jenkinson is scrupulous in her research and she has drawn on her own experience of being detained in Palestine and meetings with the Somali community in Belfast to accurately reflect their experiences. Kabosh is well known for it's fearless look at difficult subject and with this production these values have paid off.
Asha is a Somali woman who is caught in a web of bureaucracy when she flees from her home in war torn Mogadishu. She leaves her family behind with the hope that through gaining asylum she will some day be able to bring them to safety.
Initially she thinks she's going to America but ends up in Dublin where she is schooled for her court appearance and this is where mis-translation first causes authority to doubt her evidence, as she says the big tribes never see the little tribes. She's a pawn moved from Dublin, to Belfast, to Glasgow, to Manchester, to London, to Dublin, to Belfast – non-stop vicious officialdom and no conclusion. This is a play of words but far from a radio script, Raquel McKee's acting brings with it all her skills of storytelling, in her expressive face we see and feel the peaks and troughs of emotion as her asylum application is refused over and over again and she appeals to us for understanding. She never gives up as three years on the back wall multiply until it reads ten years plus and she admits she is lost in the system. But 'Asha' translates to Hope in English and that is something that Asha continues to hold in her heart.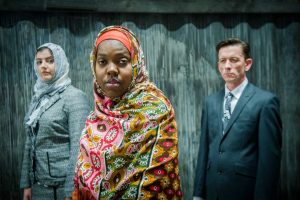 Julie Maxwell and Tony Flynn act out a number roles from government officials to church worker and all between; the trio present a compelling evening of theatre.
We learn what it's like to experience the conflict in Asha's country, the fury of unsympathetic government departments as time ticks away. Frustration.
We spend just over an hour with three actors and they get our applause but there is a powerful team behind the scenes and congratulations to them.
Try to catch this show during the tour if not, this is such a current subject, I hope it will return time and again to educate us all on the plight of refugees.
Kabosh Theatre  Lives.In.Translation  by Rosemary Jenkinson
Tours from 31st October, Downpatrick, Newtownards, Dungannon, Derry.  Details: www.kabosh.net or phone 208 9089 2707
Picture Perfect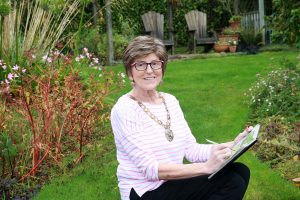 Once upon a time there was a little girl who helped on the family farm, worked hard, developed her natural talents and is now a President!
Kay Cullen was born in Kilcoo, Co. Down where her father was a painter and decorator and her mother ran the farm. "Dad came from Newcastle but mum wouldn't leave the countryside to live in the big town! So they stayed and as well as the animals they developed a market garden. I love making gooseberry jam just as she did!"
Kay is a happy lady, full of chat and optimism and never far from her paints and canvasses.
"Dad would bring home wallpaper sample books when he worked in the Ulster Transport Authority hotels all over the North. I remember one sample, pink silk with maroon Fleur-de-Lis. I traced the patters on the underside with blue chalk and wax crayons and my interest in creating shapes and colours began."
The middle child of seven she suffered asthma. "My dad watched me drawing and he'd say 'don't be hunched over the table, get those shoulders back' so I could breath more easily. He must have seen possibilities because when I was seven he allowed me to paint a local man's van with his name, Richard O'Pray, a navy blue van with white Italian lettering along the bottom of the door!" That was 60 years ago just about the same time as a woman who was to become important in Kay's life established a group of women artists. But that was still in the future.
Kay attended St. Louis Grammar School in Kilkeel, where In 6th form her teacher Nancy Fearon encouraged the talent emerge. She set her pupil the challenge of drawing a potted geranium on the windowsill using charcoal, a medium new to the girl. "I'll be back in five minutes to give you a hand, she said but when she came back I'd finished the picture and she was impressed." Kay went on to win the Road Safety Poster Campaign prize for her school and it set a pattern, since then she has won awards with both the Pastel Society of Ireland and USWA.
Graduating from Queen' University QUB, she became a primary school teacher but art was always a developing part of her life.
"I saw an ad in the Belfast Telegraph in 1989 publicising a demonstration by Sam McTeer. It introduced me to pastels, I loved them, they set you free, a technique that offers so many possibilities of blending colour." (Pastel crayons consist of pure powdered pigment combined with a binder to hold the powder together. )
She was so successful with this medium she became chairman of the Pastel Society and was then invited to join the Ulster Society of Women Artists, a prestigious group founded by Gladys Maccabe MBE in November 1957 purely because no other art society would accept women members. The purpose was to promote and encourage a high standard of art in Northern Ireland and to maintain a high standard of exhibitions that reflect upon the membership and to actively seek out and encourage new talent.
Gladys Maccabe also established a fund to help girls who were leaving school to give them the opportunity to learn and develop their artistic skills and when Kay met this remarkable woman she found a mentor and new stimulation.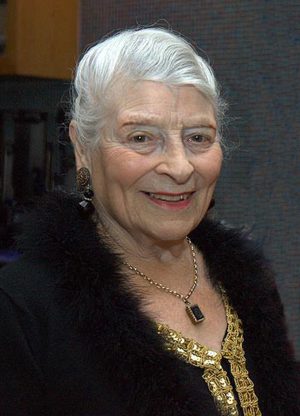 During the height of "The Troubles" Gladys painted the scenes she saw around her; in October 1969 four of her paintings – Barricades, Blazing Warehouse, Petrol Bomb Sequel and Funeral of a Victim were selected for the annual exhibition of The Royal Institute of Oil Painters in London. Her work hangs in the Ulster Museum, the Royal Ulster Academy, the Arts Council of Ireland Collection, the Imperial War Museum and she gathered many awards including the 1984 World Culture Prize.
During the 1960s Gladys was a fashion and arts correspondent and was Northern Ireland Art Critic for the Irish Independent and the Irish News and wrote columns for the Sunday Independent, Leisure Painter and the Ulster Tatler. She was also fashion correspondent for the Belfast News Letter and BBC Northern Ireland.
Like so many others, I remember Gladys McCabe walking around the university area with her hair in an elegant French Pleat always straight as a ram rod and always colourful, a character. With her husband Max, also an artist, they were artistic royalty, indeed this was recognised when she was awarded an MBE in November 21st 2000.
Now 99-years-old and residing in a nursing home, Gladys Maccabe's pictures are in demand to this day and sell for upwards of £10,000 .
And it's onto these prestigious shoes that presidents of the USWA have stepped ever since and Kay is proud that she holds the title during this 60th birthday. When her two years in office comes to an end she will be helping and encouraging other artists for a further year. "It's a sisterhood," she explains, "we hold exhibitions and we visit exhibitions all over Ireland and on 21st November we'll celebrate our diamond anniversary during a special event in the Crescent Arts Centre with our patron the Duchess of Abercorn, Gladys Maccabe's son Chris and his family, our members and life members."
Also there will be Kay's daughter, not yet a member but a highly regarded artist in her own right as Gráinne Maher Millinery and in a place of honour Kay's beautiful pastel portrait of her friend and mentor Gladys Maccabe will be unveiled.
Shock
It seems every morning we waken up to shock news.  Today I was disappointed  to hear that one of my favourite broadcasters is being investigated for harassment.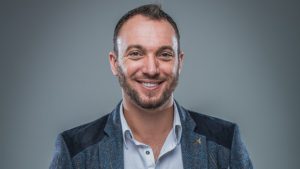 George Riley is a regular on Five Live and on the Breakfast show he and Nicky Campbell have a great time with banter and laughter, I suspect Nicky will be devastated if this is true.  I sincerely hope it's not.  Now the spotlight is focused on Parliament and the revelations this will bring.  Why are we shocked.  Anyone who has worked in and around big (even small) organisations know it's power for the course to be 'chatted up'.  I was covering a story in Westminster when I was paid attention by an MP, sleaze ball insisted I should go with him for dinner as if this was an invitation from God himself.  At a time like this it's good to have a sense of humour, laughing at him soon cooled his ardor.   If only it was as easy at that in all cases.
Break Bread and Share
Last Thursday was United Nations Day and the Lord Mayor Councillor Nuala McAllister hosted a small gathering at the City Hall to welcome the national trustee of UNA-UK and the  Secretary-General Emeritus of the Commonwealth Local Government Forum.  Quite a title for a delightful gentleman who was interested to know that 24th October is also Bake Bread for Peace Day and promised to help spread it round the world!   This has grown from an idea thought up by Donegal woman Breezy Willow who in her kitchen in Glenties realised baking bread is a delightful way to communicate with friends and neighbours.  So she established  the idea of spreading the aroma of peace throughout the world.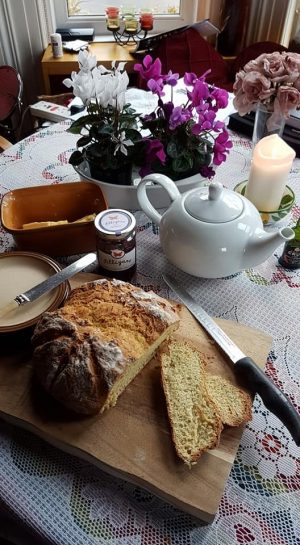 Special to mix and knead with my daughter Susie last week
and turn out the most delicious soda loaf – finished by family in one day thanks to real butter (no expense spared), jam from Rosbeg Donegal and a nice cup of tea, candle burning gently to help spread peace.