UP DATE BLOG: CHILLY FOR JUNE AND GOOD BYE OLD FRIEND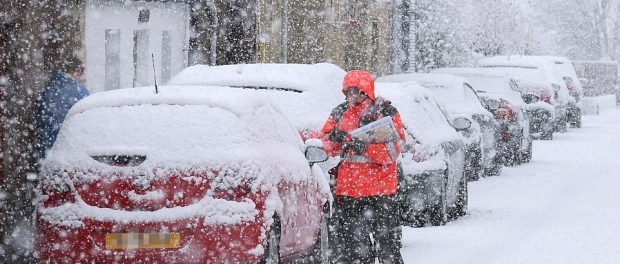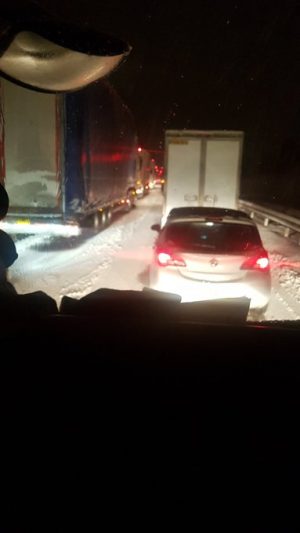 What a few days!  It would have been lovely if it wasn't for the fact of places to go and people to see.  Horrible forecasts yet no problems in Edinburgh tonight even though they are saying all of Scotland is blanked.  Northern Ireland was also in a bad way and certainly many places were but a drive from Donegal to Belfast today was without problem.  It's all very well to warn to stay off the roads or pack shovels, hot water bottles, hot drinks and rugs and drive with care but if you are caught in a tail back of hundreds of motors and no where to go it must be appalling.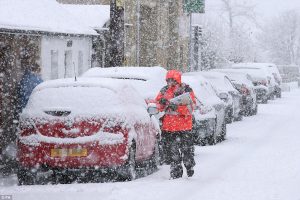 More snow forecast tonight so with an early start tomorrow I hope for a getaway at 8.15 a.m. to cross town.  Fingers crossed.
When we were in Trompso inside the Arctic Circle I noticed poles about ten feet high sticking out of the ground.  They had red lines obviously marking out depths.  I asked marking what – the answer was snow.  Usually, I was told, the snow came up to the top marking.  I expressed amazement.  The answer made me blush.  "We know what we're doing here, we are prepared and efficient, we laugh at you in UK."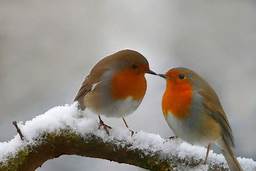 The difference is they are geared up with hugh snow plowers  and great pits along the side of the road so the snow is pushed into the pits and left to thaw.  And they have the most lovely clothes to keep out the cold.  I had a new respect for fur coats in Finland when I saw huge glass cases in a hotel each with the most fashionable garments in all sorts of animal fur.  Although they were fashion items they were actually designed to keep the wearer warm – never for me but I could see the reason and the need for warmth and that's their way of doing it.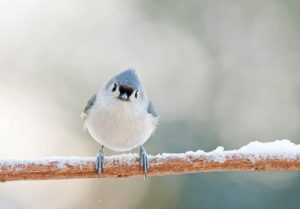 Don't forget the birds.  They have been very grateful for some seeds and it's been lovely to watch them come right up to the windowsills, tiny tits and hearty young blackbirds.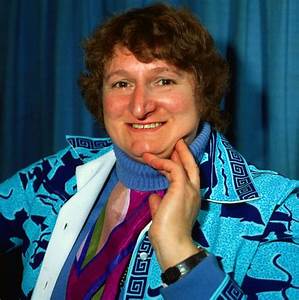 Bella Emberg died on Friday. She'll be best remembered as Blunderwoman in her union jack leotard and gold crown fighting the world alongside Ross Abbot her nemesis  Cooperman – a comical pair who won the hearts of 18 million television viewers between 1980 and 1996. Although many of her credits were for comedy – Benny Hill Show, Basil Brush and CBB Bear Behaving Badly, Bella was a fine actress. She starred in Mel Brooks' film History of the World, Doctor Who and her film In The Long Run is due to be broadcast this year.
I first met her in 1998 in the garden of the Kings Theatre in Islington. The cast of Beauty and the Beast was gathered to begin rehearsals for the summer show. I thought she was a bit stand offish sitting on a bench in the sun minding her own business. I reckoned I'd better introduce myself which I did. She was very off hand! "You don't seem very happy Miss Emberg" I ventured! "Have you heard the score? It's awful." Transpired she was talking about cricket and the English team failing to make an impact. In fact I did known about it and she was impressed when I told her I'd once played ladies cricket for Ulster. I had another hurdle to overcome. "But I don't expect you are a Lady Taverner." (fund raising charity for disabled and disadvantaged children). Hooray. "Indeed I am." We were mates from there on in. She helped me through rehearsals when I was playing the Countess and mother to Lionel Blair through our show in the Opera House and we shared a dressing room in the Gaiety Theatre in Dublin. Until two years ago her Christmas card was always first to arrive, her distinctive small handwriting immediately recognisable. Her message was "Be Happy". We talked a lot on the phone although I couldn't reach her for the last year, transpired she had moved to live on the Isle of Wight, being born in Brighton I expect it was a relief to move to somewhere near the sea and away from her home in London SW20.  The tributes have been immediate and loving, she would have been so surprised and so pleased.
The Singing Doctor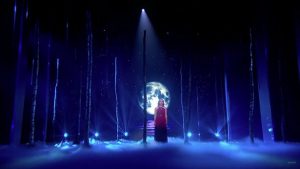 The talent in Northern Ireland is outstanding and it's lovely how local people popped up here and there over Christmas and New Year, sort of unsung heroes although you can't say that about Ciara McKey the 30 year old Accident and Emergency doctor who wowed the audience on Michael McIntyre's Big Show before Christmas. She sang 'On My Own' from Les Miserables and she brought the house down and me to tears. So what's next for the sensational singing doctor? Will she be swapping emergency medicine for the stage and stardom any time soon? She was modest and down to earth after the show: "All I know for sure is that I have a twelve-and-a-half hour shift ahead of me at Belfast City Hospital." Watch this space.

And congratulations to colleagues Eamon Holmes for his OBE New Year honour and Linda Jane McAuley MBE. So many honourable people listed all deserving their recognition but what about the youngest of all 18 year old Lucia Quinney Mee who has worked non-stop to promote organ donation. A young woman who has had three liver transplants, set up the Live Loudly Donate Proudly campaign and is now tackling A Levels, heading for university and the British Transplant Games. Her hope is that through the publicity surrounding her British Empire Medal more people than ever will talk seriously about donation, families discussing it amongst themselves and then taking action to save lives. Can you imagine anything more fulfilling than helping someone somewhere to stay alive against all the odds?
And then actor Jimmy Green, Ulster Television personality years ago, appeared in the prestigious TV extravaganza 'The Crown' last week setting the clocks in Buckingham Palace, the royal horological conservator if you please!
The Spoken Verse
I was invited to a celebration of the work of the local man Padraic Fiacc, described by Gerald Dawes as one of the most significant poets to come out of Ireland although sadly at 94 years of age the controversial writer was too frail to be with us to enjoy the tributes.
Frances O'Hare, like Dawes a much respected poet, brought school children from Ballymena to the lunchtime event;  he described Fiacc as a writer to be read out loud and listened too.  And that's what happened in the Linen Hall Library when Michael McKernon brought a number of admirers together to read from his works and Gerry Creen sang his very lovely song 'Lucky Star'.
Poetraiture Writ Large
Poetry comes in all shapes and sizes and Bill McKnight's second collection, 'Poetraiture' contains lots of little poems full of meaning.
'Exercise – Good for your Mood: Keeping Fit at 51? I think I'll Take the car out for a run.' Or 'Chain reaction: I remember the swings in the park. I remember the swings chained in the park on Sundays. I remember my hurt in the park on Sundays in Belfast in the swinging sixties.' Finally: '2060 We're modern! isn't it fantastic? Faces and banking have all gone plastic.'
Bill has a wry way of looking at life, there's humour but there's also a devastating truth in his work that's not always comfortable. At 54 this Belfast man who endured a long battle with mental illness has encapsulated his struggle in this new book of poetry. He now works with the Belfast Health Trust helping patients with serious mental illnesses as they resettle in residential care and supported housing. The poems confront the stigma Bill has experienced and his first book, 'Loud Silence' earned plaudits from respected international psychiatrists.
Through The View Finder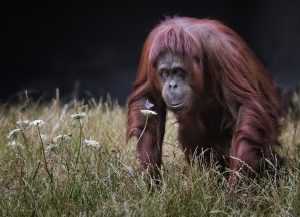 And finally in this salute to local talent, Annie Given has been in touch. "Our wee camera club, Catchlight, has just won the FIAP World Championship 2017, in which 4020 photographs were entered, from 201 clubs in 41 countries. We are feeling distinctly pleased about it!" I bet. Hugh Wilkinson from Ballynahinch was singled out for an individual award for 'Orang-utan and Butterfly', interesting that the ape was photographed in Dublin zoo and the butterfly was photoshopped later.
"It's all about the final picture," club founder Ross McKelvey, told me, digital composites are now considered an art form.
Members submitted two pictures each and the best went forward to be judged this year in Andorra the small principality in the Pyrenees and Ross is hopeful that next year the judging will be held in Belfast which will be a feather in our local hat.
Currently 20 entries are being printed and framed to shown in the Dublin Camera Club, Camden Street in February.
The club is champions of Northern Ireland, Ireland and now the world – where do they go from here? It's a fine example of a hobby becoming a passion for the members, as Ross confirms, young people, retired men and women and those in between. "Bar a couple of retired and semi professionals, the members come from all walks of life, doctors, council workers, lawyers, young and not so young and importantly, one school boy."
The presentation in Andorra will be in the spring and there's no doubt those attending to receive their awards will have cameras with them. They know a good thing when they see it and they are only one click away from further accolades. And you'll read more about it in this newspaper.
The Magic Of Print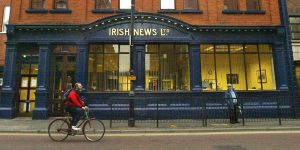 Social media is a menace but I honest don't think it will smother newspapers, still the wonder of the age for me. Just look at the news and features carried in this newspaper and in the national Daily Mail on one day last week I had an in-depth education on protecting myself against deadly pollute, that I was more exposed to fumes inside my car and that traffic pollution stunts children's lungs and brain development, an examination of the truth behind the TV series 'McMafia' based on the non-fiction book by journalist Misha Glenny, what happens when the new mini ice age hits in the next 30 years and whether or not sparkling water can make me fat. 80 pages of fascination over a cup of coffee – social media can't touch our newspapers with a barge pole!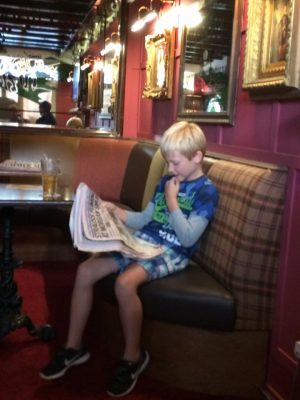 Appreciation Of Northern Ireland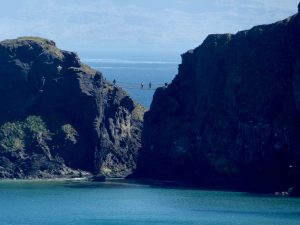 A glimpse of summer to come from a French tourist who took the family along the Causeway Coast trail set out for visitors by Rory O'Kane.  He shares a love of this part of Northern Ireland with his father who coined the phrase and did so much for tourism in Co. Antrim.  This was the delightful message Rory got from Faouzi when he returned home.
Hello Rory
Happy new year 2018!
I am Faouzi SAIDI (French tourist). We came with my wife in May 2017 to visit your beautiful country and the Titanic museum.
I send you our photos of the "Causeway Coastal Route" as planned on your request. I apologize for the delay, but I have not forgotten you.
We could visit things that we did not know because of your plan that was done by your dear father.
THANK YOU for your welcome, your kindness, your smile and for your beautiful country.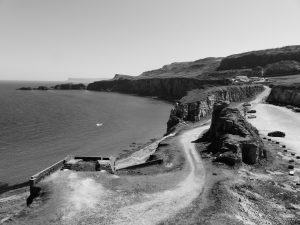 As beautiful in black and white as in colour.  What a coastline we have to enjoy.