SUNDAY BLOG: THE POWER OF CARING AND A SMILE GOES A LONG WAY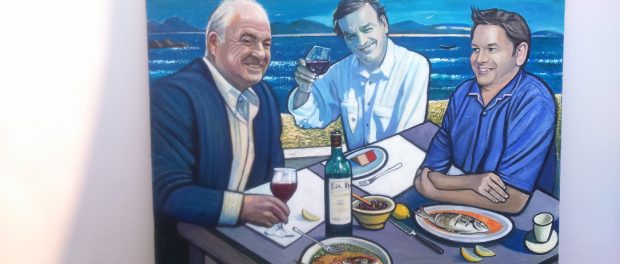 A little Bit Of History Comes Home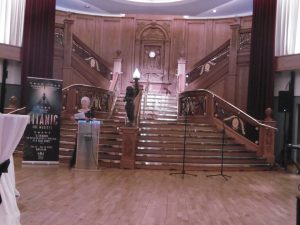 Allison Murphy historian and Titanic specialist gave a short talk about the ship.
Had a most interesting morning last week.  Members of the production of Titanic The Musical were guests  an event at the Titanic building in Belfast.  The Grand Opera House were our hosts and certainly, in a most specular venue, the message was loud and clear – this is going to be a special show, a sympathetic take on the story we claim for our own with music complimenting the dialogue rather than interrupting it.   The producers and the director and two members of the cast were all excited about being in Belfast, naturally it was a thrill for them being on the spot where the Titanic was built and launched.  I found their enthusiasm infectious and it will be a gala night when they come to the Opera House in April but sadly only for five days, Tuesday 24th to Saturday 28th.  Already bookings are in the region of 50 per cent so a lot of people are going to be disappointed when they can't get a ticket for this important journey.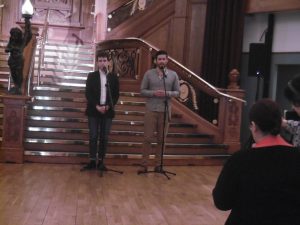 Cast members, Niall Sheehy and Oliver Marshall sing The Proposal from Titanic the Musical
This is a new take on the original Boardway production which was at one time scaled down for 'boutique' presentations in smaller theatres but the Opera House show will be high, wide and handsome.  Every character is based and named for an actual person on board and the show runs for 2 hours 40 minutes,   the time it took for the ship to sink in reality.  As Tom Sutherland, director, told us this was the largest moving object in the world, like a virtual city on the waves and 25 actors will bring that city to life and tell the story of people wanting to follow their dreams and make a new life for themselves.  It promises to be an emotional musical especially for us here in Belfast, three years of hard work and 14 days later it was all gone.  Producer Steven Levy promised this will not be a cheesy representation and far from exploiting the story it will be handled with artistic integrity, a requiem to the people who made and sailed the Titanic.
How long can Trump go on?  What a Wally or has he an agenda.
Self Indulgent or Important Statement?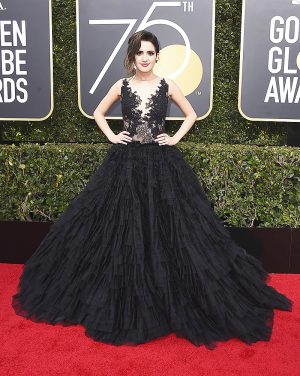 Laura Marano at the Golden Globes 2018
"What we are wearing is not a statement of fashion. It is a statement of action. It is a direct message of resistance." Whilst I admire and concur with the women of Hollywood in their stand against sexual harassment and intimidation I couldn't help feeling many of them let the side down. Wear black in solidarity certainly but the designer labels were hanging out for all to see. They did make a statement as promised but their frocks tended to overshadow. However, all was not lost, Oprah Winfrey pulled the whole thing together with her inspiring speech, although one speech maketh not a presidential candidate! Now girls, keep up the pressure, keep looking out for each other and young women especially and that goes for all of us everywhere. George Bernard Shaw said we become the way we are treated. Think on that, show modesty and respect and don't allow anyone to talk you down.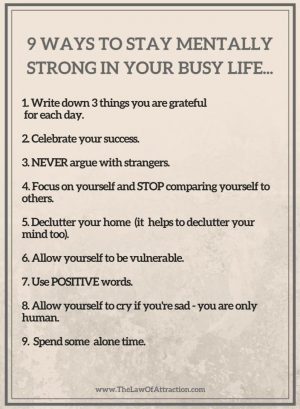 Those Going Through Traumatic Events Cared For At LightHouse
Lighthouse
Even at eight thirty in the morning, on Belfast's Duncairn Gardens the doors of Lighthouse are open. By nine o'clock, in warm and comfortable surroundings, staff are talking with people who are wrestling life and death decisions, whether to keep going or to end their pain by taking their own life.
Talking to Jo Murphy the co-founder of this important suicide prevention charity I realised the sensitivity required, the correct language to use and how to listen. Beside her on the table is a box of tissues, there's a cup of tea and straight talk. She has noticed that people who have lost a family member reach out to other families, there's a network of support yet often those involved, especially those contemplating suicide, want to be in the company of someone totally detached. a neutral space to speak with a professional. They get that at Lighthouse.
So many questions surround this drastic action. Jo thinks it's about our coping abilities, how resilient we are when going through a difficult time.
"Something that's trivial to you could be massive to me, that's why prevention is so vital. I'm not taking away from other deaths but suicide is different, for families the 'why' and the 'if only' play over and over like a DVD, the last time they saw the person in distress, what was said, what wasn't said. The awful lasting legacy of 'could I have done something to prevent this happening?'
Working mainly in North Belfast, Jo goes out to grieving families. In the past it was down to community intelligence but now such is the network of caring organisations, after the police have been called, and if the family wish support, they'll advise those organisations and there will be someone to offer immediate help after a sudden death. The work of Lighthouse is well known and respected and, sadly they are constantly needed.
A phone call to Lighthouse is never put on hold, there's always time to arrange a meeting that day for anyone feeling low, depressed and hopeless. For those so down that the only way is out, crisis intervention is vital – the opportunity to gently step in before someone takes their own life.
I ask, how do they differ from the Samaritans?
"The Samaritans are a listening ear, we are face to face and that's important to us. People have lost the art of communication, children especially are into their social media and if we're going to make a dent on the number of suicides we must look to them because sadly even primary school children have been involved although this is not typical."
To this end staff visit schools bringing Big Ted the Care Bear with them to break the ice and get the conversation going. Recently they brought together 11 schools in the Boys Model to address the subject. According to Jo the place rocked! Young people gave their personal stories and inspirational speakers held pupils rapt attention.
"When someone feels there's a big wall confronting them and they simply can't get over it, we want to get the message across that you can get round it. Many of the young people who come to us for help stay with us once they get their lives back on track and become mentors, trained to pass on their experiences and their support, they have gone on the journey so who better to talk to other young people going through their pain."
That pain can be physical, emotional or mental – they just want it to end, they can't see beyond this point, this is where Lighthouse is so vital.
There's a third area of trauma. The person who discovers a body. It's hard to imagine how dreadful this must be and how the image stays for ever. Again, talking about it with someone who understands is important and again Lighthouse is there to offer comfort.
Each of the three areas, talking to those feeling suicidal, talking to families going through the trauma of suicide and those who have been directly involved with the consequences, are dealt with confidentiality and care.
"We used to whispered 'The Big C' instead of speaking out loud about cancer, mental health is now an accepted part of health in general and I talk about the 3 C's – care and compassion leading to change. It's a slow progress but once the person having suicidal thoughts takes their courage in both hands and contacts someone like us, it may well be an uphill struggle, but with our help it's possible to embrace the challenge and see some light on the horizon. There is hope,' she says, "Acknowledging is the first step to reaching out."
I asked Jo what advice she would give families who are concerned. She was in no doubt.
"Talk to them, ask the question, open the door, reach out. Say we're worried, we're concerned, we've seen a change. This gives permission to talk. It's OK not to feel OK."
More details at www.lighthousecharity.com telephone 0044 (0) 2890 755070