SUNDAY BLOG: LITTLE BOYS, BRAVE MEN AND BELLA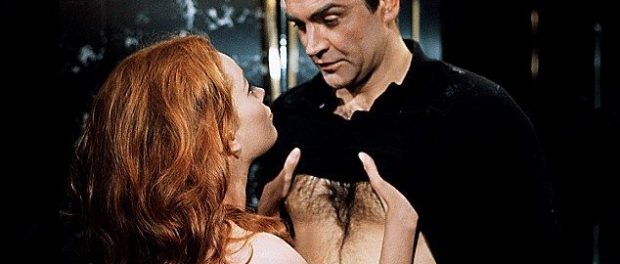 Monday:  Belfast Synagogue – Judgement at Nuremberg
You take your seat and suddenly you're a member of the court. Three men on trial plus a judge, council for the defence and council for the prosecution; even as the people involved file in there is tension. The court room is in the Belfast Synagogue and many of the audience belong to the Jewish community here. It's hard to realise this is a play, a staged reading of Abby Mann's Judgement at Nuremberg presented by Ad Hoc Drama group.
As part of Holocaust Memorial Day Commemoration, producer Ciaran Hanna explains that the theme this year is The Power of Words and reminds us that words can make a difference both for good and for evil. Although this is a 1947 fictionalised trial, the three German members of the judiciary soon become real people accused of crimes against humanity but who plead they were only following orders. However, as the American prosecutor points out, they in turn issued orders that sent millions to their deaths.
As eye witnesses take the stand the atrocities are revealed bringing a reality to the case, truth and justice is confronted with moral issues, survivors testimony is damning as each man in the dock is judged according to the evidence.
We are warned both on the programme and personally before the trial begins that we will see film of the liberation of concentration camps, actual footage shown at the Nuremberg Trials especially obtained from the Wiener Library for the Study of the Holocaust & Genocide in London, original and more horrifying than I have seen before underlining the dreadful evilness of the Nazi regime, the Third Reich.
Only Ernst Janning admits he is guilty of the crimes he's accused of, his German defence attorney tries to make him see sense, he's signing his own warrant but he seems contrite: "We never knew it would come to that."
And the question is asked, what about the rest of the world, the Vatican, Soviet Union, USA and Churchill – Germany alone was not guilty.
A sobering, thought provoking evening and this excellent amateur drama company sent their audience away with a lot to think about and relevant at any time of year.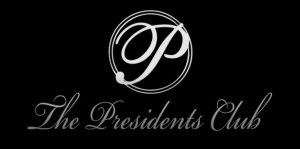 The shenanigans at the Presidents Club last week are an example of men at their worst.  Rich old farts bored with life thinking they can pull a young women simply because they are powerful – as they see themselves.  No one has said how much these girls were being paid to hostess, I suspect quite a lot and more in tips, a lucrative night they must have thought, but few of them could have expected to pay with their personal space.  Imagine a man exposing himself at table.  Would you not jump back with a yell?  Were they scared to make a fuss?  Would others not see what was going on?  Were there no senior staff around to witness the girl's distress?  The mind boggles.
Interesting guest list, also interesting that so many  left early!!!  Jimmy Tarbuck amongst them – wonder why he went to all the trouble to get dressed up, go to the venue, give the loyal toast and come home.  Makes you wonder.  He did however say one sensible thing – look at the antics of hen parties.  I've been to one where the behaviour was awful, a willie did appear, huge and charged up on batteries so it was vibrating all roads as it was thrown around – and this was in a hotel surrounded by other people trying to get on with their evening out.  The poor waiters also came in for some abuse, the girls thought it hilarious, the young men didn't.  I was uncomfortable to put it mildly, one of the oldest and most boring I suppose but it wasn't what I was used to when a group of women go out to celebrate.
As for the charity money.  I hope the Great Ormond Street Children's Hospital swallow their pride, see sense and take the money, their gesture of refusing it on grounds of decency is silly, the lives of children is vastly more important.
And are the James Bond films sexist as being claimed this weekend – of course they are, so was Benny Hill chasing scantly clad girls round the bushes but that's then, now's now.
Hopefully young men and women have more respect for each other and if anyone gets out of line at an event, I would like to think their colleagues, men or women, would take them aside and tell them to wise up  That old codger thing is out of date and pathetic.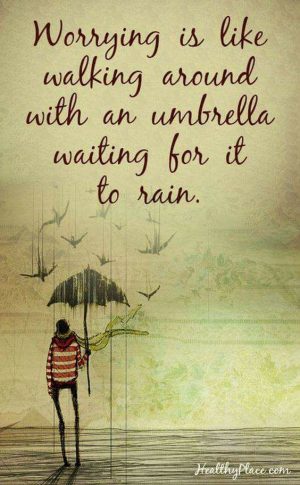 Lest We Forget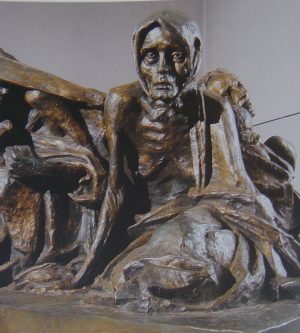 Holocaust Memorial Day fell as it always does on the 27th January – yesterday.  It has always meant a lot to me but the more so since filming in Poland a few years ago.  It was for RTE and with a team of four I visited various sites where atrocities had taken place.  A ghetto in Warsaw, tenement buildings where hundreds of Jews tried in vain to take shelter, Auschwitz Concentration Camp.  We met and talked to a woman who told us her mother had worked for Oskar Schindler, he chose her as his housekeeper because he loved women with long hair.  We were very close to the agony of the Holocaust, especially when we were filming in the Jewish cemetery in Warsaw.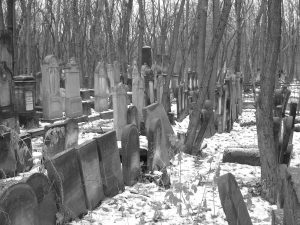 It was November, there was snow on the ground and the sun was low in the sky. The trees had no leaves and their skeletal branches dipped down to touch the rows of stone tombs, vaults and headstones. It was very atmospheric. There were crows in the trees but not a sound came from them. It was as if the whole graveyard was holding its breath. In the centre, surrounded by white stone markers, was a large bare area where, during World War II, thousands of men, women and children had been murdered in the streets and thrown naked into a pit and covered over with clay. Five of us making up the filming team stood, heads bowed for a few moments, before moving to one corner of the silent cemetery and a large statue of Janusz Korczak, a doctor who established orphanages in Warsaw; he was standing proud in bronze with a group of frightened bronze children clinging around his legs.  These were the children he accompanied to Auschwitz when the Nazi soldiers came and took them.  He told them to take him too, he wasn't going to leave his little charges.  When they got there the children were send to the gas chambers and Korczak released.  What agony he must have gone through.
In the stillness of that Friday morning, standing in front of the statue, we are suddenly aware of a man who appears as if from nowhere.
He is dressed in a long black greatcoat, a blue woolly hat, his hands deep in his pockets. He's about 80 with an expressionless face. His breath comes in short puffs into the cold air. He seems to glide past me to stand in front of the statue. I stand beside him. I ask him if this statue was special. He has no English for me and just nods. "Did you know him?" No reaction. "He was a brave man." He seems to relax his body, "Yes," he says "Brave."
"We are going to Auschwitz tomorrow." I say. He pulls back his sleeve to reveal a tattooed number burned into the skin on the underside of his arm. "Auschwitz," he whispers. He looks at me so sadly, nods and walks away down the snowy path to disappear into the trees, swallowed up by the mist.
It was a deeply moving moment, frozen in time. Who was he? I don't know but I feel he was one of the children Janus Korczak accompanied to the concentration camp to die, one who escaped and had come back to pay homage. Or did he actually exist at all?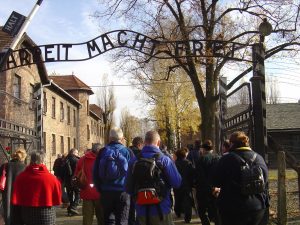 It was surreal and it encouraged me to research the life of Korczak. His writings became the basis for the United Nations Convention on the Right of the Child. He believed every child should have the right to love and respect, to enjoy the best conditions to grow and develop. The right to live in the present, be himself or herself. To make mistakes and to have the right to fail. The child should also have the right to be taken seriously, to desire, to claim, and to ask. The right to have secrets and to have respect for his or her possessions – however small. The right to a court of his peers, a defence, to commune with God, to education, even the right to resist education and the right to protest.
Good Bye Bella, A Star In More Ways Than One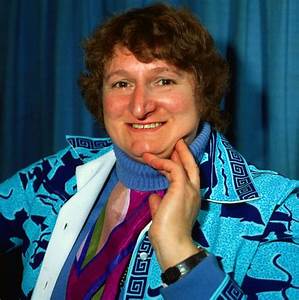 The tributes to actress and comedienne Bella Emberg are fulsome documenting as they do her lifetime in theatre and her appearances on television.
But I know another side of this most delightful woman, a sadness that few people appreciate and something you will not read in the tributes.
We rehearsed and played together some years ago and once the ice was broken we became firm friends. I was playing the part of the countess and Bella the housekeeper in the musical Beauty and the Beast. She taught me a lot about comedy, how a joke falls into three parts, timing, learning lines, how to get up and get on with it when you slip on the stage – she was a God send to someone like me who was completely new to the stage. We met first day of rehearsals in the garden of the Tower Theatre in Islington, she was sitting alone on a bench talking no part in the arrival of the cast including the whirlwind that was Lionel Blair dressed from head to toe in white. Well it was July. In some trepidation I decided to approach her. She was very off hand. I asked her was she not happy to be involved with the show. "I am not happy with the English cricket team," she barked. "Neither am I," I replied. That opened the conversation, when I told her I had played cricket for Ulster Women against Yorkshire Ladies this great cricket fan mellowed. When I told her I was a member of the Ladies Taverners, one of her favourite charities that raises money for disabled children, she almost fell on my neck. After that we shared a lot of time together – at rehearsals, during our two weeks in the Grand Opera House in Belfast and then three weeks in the Gaiety Theatre in Dublin.
It was there she confided in me that she had always wanted to study the universe, to become an astrophysicist and someday work on space programmes at NASA.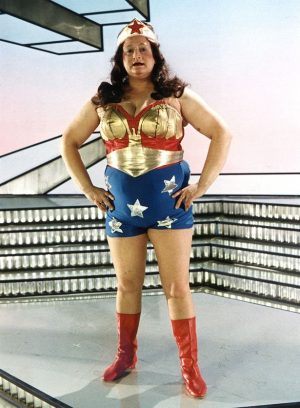 But she said, she was considered stupid at school, she didn't achieve, exam results were rubbish so a career at Cape Canaveral was out of the question.
It was like something out of a play. I was totally silenced at the thought of this lovely woman never having the chance to fulfil her dreams. But there was more to the story. "I always had difficulty learning scripts and one day I was finding it particularly hard because there was a sentence in French. I just couldn't get it so Russ (Abbot who played Cooperman to her Blunderwoman) said he'd help me go over it. Then what he said both shocked me and delighted me. 'Bella,' he said, 'I think you might be dyslexic'."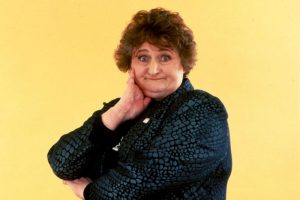 It transpired that she was, this was what was holding her back from achieving at school and fulfilling her ambition and no one realised. Although she was a huge success in repertory, on television, it shows like Dr. Who, Prisoner Cell Block H, played to a TV audience of 18 million viewers in The Russ Abbott Show, appeared with Benny Hill and in the Royal Variety Show as well as many straight acting roles, I found it the saddest thing that she still hankered after a different kind of stardom.
I'll miss her Christmas cards and our phone conversations that left me feeling happy to know her. Indeed I was very happy to know her.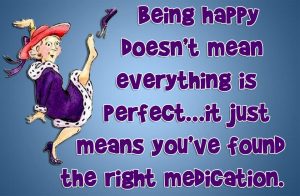 Local Artist In Demand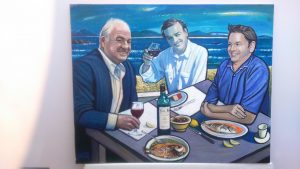 Alan Quigley's painting '3 Lunching Legends' is causing quite a stir. A trio of talent, Rick Stein, Keith Floyd and James Martin sitting by the sea, the hills of Donegal in the background and a fish course on the table. Alan explained the story behind the painting. Originally Bill Baker, Stein's close friend and renowned wine merchant, was in the painting and Alan hoped Stein would like it and perhaps add it to his personal collection of Quigley works or hang it in one of his famous restaurants, Sandbanks in Dorset, Padstow Cornwall or Winchester. But there was a sadness in the content and it saddened Stein so Bill was removed and James Martin set in! It's an interesting concept, the two well known busy vibrant chefs and in the middle bleached out Floyd who died in 2009. According to Alan who has become a close friend of Stein and his former wife Jill, the chef and restauranteur is a fast eater, so his plate bares bones and a fish head while Martin is so engrossed in the conversation he hasn't even started! The ghostly Floyd, as was his habit, is raising his glass of wine ignoring his uneaten slice of cake in the colours of his famous red and cream 2CV, a car now owned and driven by Martin. With such attention to detail and story line, the title of this iconic painting could well have been Wheels Within Wheels.
Here in Northern Ireland there is great interest in '3 Lunching Legends' especially amongst restauranteurs and hoteliers. However, it may well travel to English to appear alongside other Alan Quigley's on the walls of one of Steins restaurants. Who will end up with this 50" by 40" oil on canvas? Now that it's framed and ready to go, it won't belong before the public will be able to view it in some prime position.