SUNDAY BLOG: GOOD NEWS, BAD NEWS AND GORDON'S GIN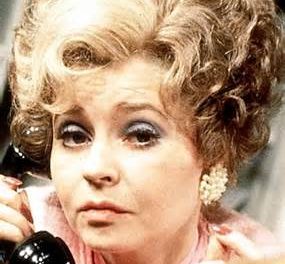 The Beauty of Snow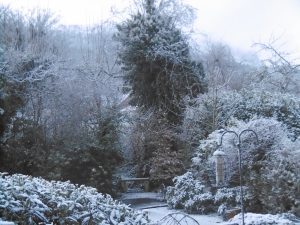 They say the one good thing about living in Ireland is, if you don't like the weather, just wait a minute.  It's been like that recently and it's pretty dreach today.  But there's a lightness in the air and a feeling of hope – until you open the newspapers and turn on the radio or television.  Goodness me, what games are being played at the moment but they fade into insignificance just now when you hear the terrible stories about Oxfam and the like.
It just gets worse and it will get worse.
I'm sure Red Nose Day and Children in Need producers are scratching their heads at the moment.  Some would say the emotional sight of black babies with flies crawling all over their eyes just opens people's purses and the money flows – but those who know the scene point out that this is our money and we need to know where it's going and how it's being used because corruption is rife in the developing world.  Just look at the situation in Africa at the moment.  The whole things a mess.  The abuse is usually at it's worst in emergency situations when adrenaline flows and any rules there may be fly out the window as life saving work gets underway.  No excuse for the arrogance of top men, self appointed supermen with the '1000 kilometre stare' as it's called, looking into the middle distance beyond reproach, over seeing life and death projects.  Thank God not all of these field directors are behaving in this way but enough of them to bring a charity to it's knees.  Will I withdraw my support from Oxfam?  No but I'll want to know more about where my money is going.  On the one hand some charities are empowering women yet on the other hand exploiting them.  The sad thing is there will be a lack of trust amongst the public in future and that will jeopardise the vital work that's going on.  It's gris to the mill of those who think we should withdraw aid overseas.  If you have ever been to Third World countries you'll know that that's a terrible thought but I fear after this it will be a growing number.
More about this below in my article published in this weeks Irish News.
Brilliant Broughshane
Just watched the UK Village of the Year on BBC 4 and hooray Penelope Keith has just told us  that Broughshane, the Garden Village of Ulster, has been awarded first prize.   They worked hard, the streets were a riot of colour with flowers everywhere, a neat and clean village with lovely people all working together.  A grand parade with tractors and bagpipers, five local ladies dressed as Daisies to reflect their work planting and planning.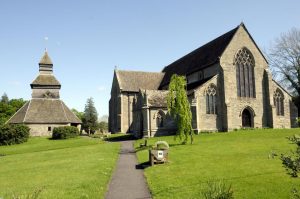 The day began in sunshine and ended in pouring rain yet the smiles and laughter were everywhere and children peeping out under umbrellas enjoying every minute.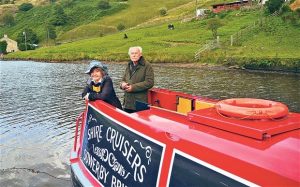 And congratulations to Timothy West and his wife Prunella Scales on their truly touching and beautiful programme on the canals of England and last night's voyage in Wales on the Monmouthshire and Brecon Canal.  What a charming couple, a great theatrical history behind them both but now, at 81  Prunella has alzheimers, fit and agile but has great trouble remembering.  It's very lovely to see her husband who is 79 being so loving towards her, requiring her to steer the boat or man the locks watching her so carefully.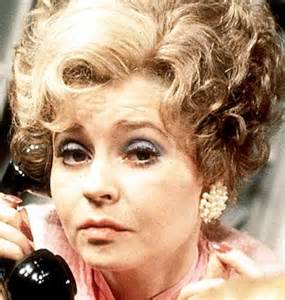 It's a long way from the days as Basil Fawlty's scary wife in Fawlty Towers and last  night there was the recognition that unfortunately this might be their last journey which would be terrible after a lifetime of theatrical excellence and 40 year love of canals and narrow boats.   If that is so, thankfully they leave a library of programmes from all over the UK and beyond.
Not Such A Good News Story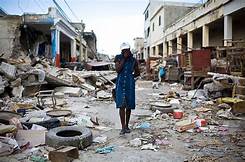 I'm so sorry and appalled  to hear the news about Oxfam and the degrading behaviour of some of those employed on their work in Haiti after the earthquake that killed 200,000.  Hundred's of Oxfam staff worked tirelessly but some  disgraced themselves by 'using' prostitutes.  Four people were sacked and three resigned and it's totally unacceptable.   I think the language used in the media is horrible, 'using' young women for sex is a description that, in the current jargon, objectifies girls and women as commodities.  The pressures on these girls must be frightening and I would suspect not welcome but as so often is the case, earning money to keep your family means you will consider any employment no matter how distasteful.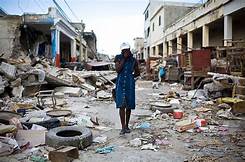 Disturbing that reports say  parties were held at a guest house the charity had rented for the organisation's country director. He and the others  have  been moved on but the damage is done and government is reported to be considering future funding apparently standing at £30m annually.  What a crying shame.  The worldwide work this charity carries out is so important and vital to the communities involved.  A few over sexed idiots have done untold damage to reputations and investments both governmental and  public.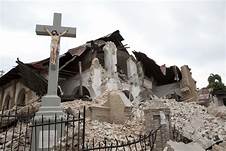 In a statement, Oxfam, one of the UK's largest charities, said: "This behaviour was totally unacceptable, contrary to our values and the high standards we expect of our staff,"
The story continues and it gets worse.  I have worked with Non-Governmental Organisations  in Africa and Bangladesh and at no time heard of any scandal amongst the charities and I hope it stays that way.
Tee Total Trains?  Not On Your Life
I'm not sure about this!  Apparently if your travelling in England and your train is delayed you'll be offered a free gin and tonic!  Not my tipple but can you imagine the mayhem that would result on the Belfast Dublin Enterprise if free booze was offered at every stoppage.  This is the idea of Gordon's Gin to help ease the commuters frustrations on English train journeys.
The PR company announced: "The service launched recently  at London Waterloo but the brand plans to set the campaign live in other stations across the country throughout the year.
"Unfortunately you can't trick the system to get a free G&T without a train delay. Gordon's has teamed up with marketing tech company Eagle Eye to create a smart monitoring service which uses geo-data to respond to the real-time social media spikes that surge when delays happen.
"These spikes trigger a voucher reveal on the yaydelay.com website for either a free of half price drink. With Brits spending over 3.6 million hours waiting for delayed trains in 2016-17, you probably won't be waiting too long to make the most of the deal."
What ever next!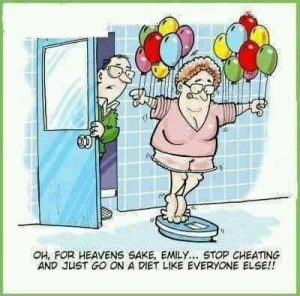 Women Are Doing It For Themselves
I like the word empowerment especially when it comes to women. For far too long women have been perceived as home makers, child rearers and fixers, vital and natural roles and responsibilities we take seriously and conduct well. What bigger or better or lasting job is there than being a mother, bringing up a family, being all things to all men – cook, personal manager, nurse, councillor, head of entertainment and housekeeper.
Today however, many women also want to achieve outside the home, not only young women but those who are in the home or retired who feel they have something to contribute.
To help with advice and opportunity, the Woman's Resource and Development agency is second to none.
WRDA is a charity working throughout Northern Ireland.  Established 35 years ago the aim is to support women from all backgrounds to work towards equality and to become involved in society in general and their own area in particular – sounds like a tall order but by working with women's groups, especially in the most disadvantaged communities, progress is being made, women are a force to be reckoned with and they are no longer shy to stand up and say their piece.
And thanks to WRDA we are being encouraged to take time to look at ourselves, the importance of assessing how we live day to day and at the moment they are working on a very important programme concerning our health, specifically cancer detection and screening with qualified facilitators travelling throughout Northern Ireland to deliver the important message about cervical, bowel and breast cancer screening, work is funded by the Public Health Agency.
Through publicity and outreach aimed at women's and community groups the WRDA's professional facilitator will normally hold three two hour sessions, the first being a breast screening awareness session lasting two hours.  It's not so much a formal session more an informing session, relaxed and friendly.  It usually begins with a discussion about women's fears and expectations when it comes to breast cancer with good sound common sense offered to dispel anxiety replacing it with knowledge.    One exercise is called 'Time for Me', the need to take time out to relax, to be aware of prioritising your health, re-establish your own individuality in the middle of your busy life, learn to self-examine your breasts and to be aware of what to expect when attending for breast screening.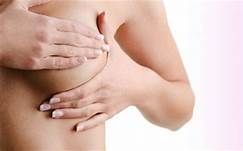 Katherine Robertson, Training and Development Worker, put it well:   "Think of the safety tips on an aeroplane and the advice that if the oxygen mask comes down, you should put your own mask on first before fixing it to anyone else, especially your child."  That sums it up on one easy picture, if you're not in charge of yourself you won't be able to help others.
Another aspect is 'Embarrassing Bits.'
"Women are invited to put little stickers on the outline of the body of woman highlighting the intimate places they find difficultly to discuss with a doctor. The language is examined, the mood is lightened by identifying the slang words for breasts, a word a lot of women find difficult to say out loud.  Don't we talk about our boobs or bosoms more often?"
In this a carefully constructed training session, a quiz highlights how breast aware the women are, what are the risks, are post-menopausal women more at risk, if my granny had breast cancer am I more susceptible,  can diet effect my possibilities of avoiding the disease?
When it comes to self examination; celebrity photos show some of the high profile stars who found breast cancer through their own examination – Kylie Minogue, singer Cheryl Crow, Olivia Newtown John, Sex in the City's Cynthia Nixon and Christina Applegate.  Next women are shown a neckless of beads, 'breast beads', some tiny, some small and one or two large beads the point being if you self-examine effectively and regularly  the chances are, if you find anything, it will be a small bead and how much better is that than finding a large bead. It makes sense. "I learned things I didn't know about," said one woman and another added, "Potentially a difficult subject but vital to discuss."
The women come away with a lot of information, released from their hesitation to discuss this intimate subject and with a shower card to hang up in the bathroom showing how to self-examine. In terms of Breast Screening women aged 50-70 are invited for Breast Screening (a Mamogram) every 3 Years and over 70 on request.
Cervical Screening
The second session is on cervical screening and smear tests which are also important and the good news is that in general the metal instruments that were so alarming to confront are now plastic and therefore less intimidating. One woman told how she had delayed having a smear test for various reasons but having heard more about it was going away to arrange an appointment with her doctor.
I found it interesting that even if a woman has had a hysterectomy in some instances, if she still has a cervix, she will still need a regular smear test but this is something to discuss with the doctor. If registered with a GP, women between 25 and 49 will automatically be invited to have a smear test every 3 years, between 50 and 64 every five years.
And finally, bowel cancer screening awareness sessions are also part of this initiative for both men and women; between 60 and 74 test kits are sent by post every two years. "My dad got a test kit but didn't know what to do with it. I'm going home to explain and tell him just how important it is."
The proof is in the pudding. Katherine told me how, when working with groups, be it breast, cervical or bowel, in every case, someone has found something to be investigated proving – the sooner the better.
More details at www.wrda.net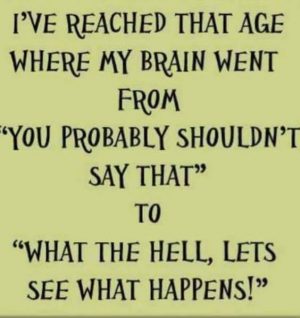 One of the most exciting things during the week was seeing the SpaceX Falcon Heavy launch from Kennedy Space Centre.  Powerful!
Have a good week, snow this morning, blue sky just now and spring is on the way!