SUNDAY BLOG: LIPSTICK AND SNOW BOARDS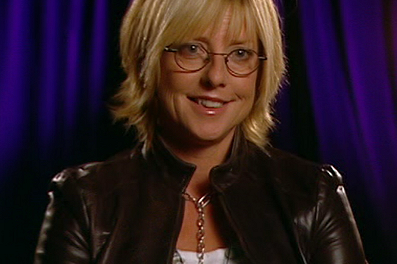 A Laugh A Minute ……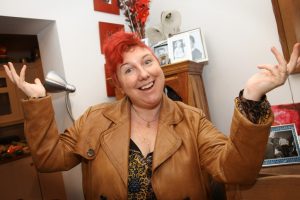 I don't think the public know just how hard working actors are. Take our own Christina Nelson for instance. Writer, director, mother and star of I'll Tell My Ma, her one woman show  at the Lyric Theatre.   She becomes a feisty 16 year old school girl, then the mother, a middle aged woman and the grandmother in a very funny evening's entertainment.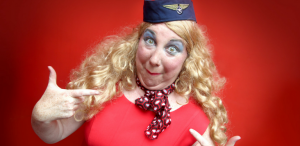 But as well as her busy stage life, Christine has another string to her bow. She teaches how to develop the imagination through drama and she gathers information for the Belfast City Council to use in their bid for City of Culture 2023. Last time I met her she was hurrying through the entrance hall of the Royal Victoria Hospital, Ursula Burns harp under her arm. "Ursula's parking the car, we're off to play and talk to the public visiting the hospital to ask them what they want out of life and then we'll go into town and ask them there." Their 'car' is really a van with the back kitted out as a living room, with harp, and when they park, they fling open the doors and invite people to step inside to discuss happiness. How's that for imagination!
Talk about taking your harp to the party, it certainly works for Ursula and Christina.
I'll Tell My Ma runs until 4th March.  Further information: www.lyrictheatre.co.uk
…… And Tears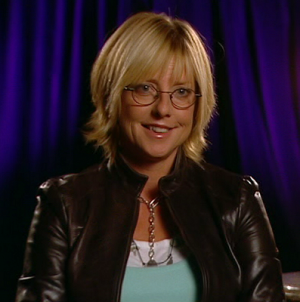 Sad to hear of the death of Emma  Chambers at the young age of 53.   She was one of the few who could make me laugh out loud when she played Alice Tinker in Vicar of Dibley.  Where Dawn French is a physical actress Emma played her part with her eyes and the tilt of her head.  Her innocence was based on curiosity rather than stupidity, her questions logical and the fact that she wasn't worldly wise was endearing.  But like others there was a lot more to Emma than just Alice.  She was a fine theatre and film actor as well as the television part she'll be best remembered for in Dibley.
Court Reporting
So many people have scolded me over the reporting of the rugby case being heard at Belfast Crown Court.  Three young rugby players at the top of their game standing accused of sexual assault and a fourth involved in perverting the course of justice.  Why, I'm asked, is the reporting so graphic, describing what happened to the young 19 year old woman, how and when, everything thing in forensic detail?  I have to agree; it must be agonising for family and friends and for caring public, I hate to say it but titillating to depraved others.  But the fact is, this is being heard in open court, court reporters are taking down the details, writing their accurate account of what they see and hear and that's what reporting is.
Sadly what started out as a night out in Belfast deteriorated into the most horrible conclusion and it isn't over yet.  I worry what young rugby players in our schools think of this, I hope they keep their eye on players like Rory Best and the standards he requires from his players.
So far so good with the Six Nations games, what a day it will be in Dublin on 17th March.  All good luck to Rory and the boys, it'll be a hot time in the old town that night!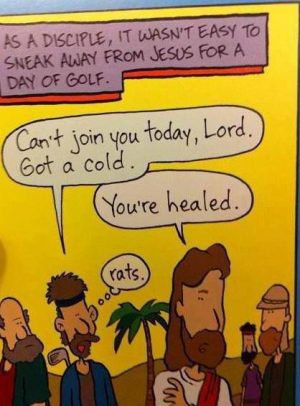 Historic Front Line News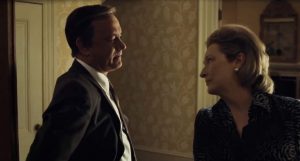 I heard the last and vital 20 minutes of the Irish rugby game with Wales yesterday as I drove home from Belfast having  I'd nipped into the Movie House to see The Post.  No matter if you are interested in newspapers or not, this is a very fascinating film, a true story of The Washington Post and their brave decision to publish classified documents on the Vietnam War that expose  the USA government's long-running deception of the American public.
Fascinating struggle for the owner of the newspaper, Katharine Graham between  her friendship with the author of the report Secretary of Denfense Robert McNamara, launching the company on the stock market and exposing the truth and risking a jail sentence and closure of the Post.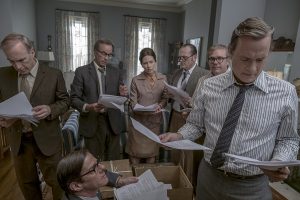 Editor-in-chief Ben Bradlee encourages her to print and be damned.  As someone says, the news is the first brought draft of history and so it is.  Worth going to see.
Good Bye Lovely People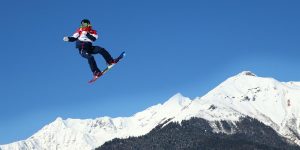 And the Winter Olympics skid to an end today.  What fun it's been and tremendous bravery shown by so many teenagers and the rest.  Claire Balding was also brave trying to excuse GB failure and getting so over excited when someone came 17 for the first time in 100 years – I exaggerate!
There must have been so many wheels within wheels on the political front but it didn't spoil the sport and it was a joy to see so many new reporters with Claire B – surely sitting in a London studio reporting from afar?  The men were handsome and the women beautiful and so articulate and supportive of their friends in their given sport.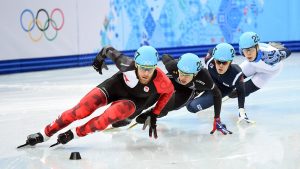 When you compare them with the tired old football 'pundits' saying the same thing every week it was a joy.  And those taking part were also a breath of fresh air, I love the fact that the women tackled their disciplines with false eye lashes and pink lipstick.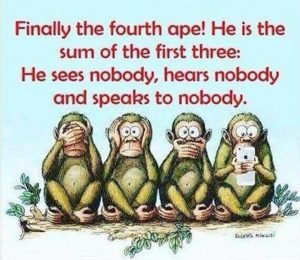 Pioneering Artist
Sad to hear of the death of Gladys Maccabe MBE. She founded the Ulster Society of Women Artists in November 1957 purely because no other art society would accept women members. The purpose was to promote and encourage a high standard of art in Northern Ireland and to maintain a high standard of exhibitions that reflect upon the membership and to actively seek out and encourage new talent.
She also established a fund to help girls who were leaving school to give them the opportunity to learn and develop their artistic skills.
During the height of "The Troubles" Gladys painted the scenes she saw around her; in October 1969 four of her paintings – Barricades, Blazing Warehouse, Petrol Bomb Sequel and Funeral of a Victim were selected for the annual exhibition of The Royal Institute of Oil Painters in London. Her work hangs in the Ulster Museum, the Royal Ulster Academy, the Arts Council of Ireland Collection, the Imperial War Museum and she gathered many awards including the 1984 World Culture Prize.
During the 1960s Gladys was a fashion and arts correspondent and was Northern Ireland Art Critic for the Irish Independent and the Irish News and wrote columns for the Sunday Independent, Leisure Painter and the Ulster Tatler. She was also fashion correspondent for the Belfast News Letter and BBC Northern Ireland.
Like so many others, I remember Gladys McCabe walking around the university area with her hair in an elegant French Pleat always straight as a ram rod and always colourful, a character. With her husband Max, also an artist, they were artistic royalty, indeed this was recognised when she was awarded an MBE in November 21st 2000.
Gladys Maccabe's pictures are in demand to this day and sell for upwards of £10,000 .
Hope the weather forecasting is not accurate over your head and the snow keeps away and the bitter cold isn't too bitter!  Have a good week.