SUNDAY BLOG: IS THERE A CURE FOR EVERYTHING?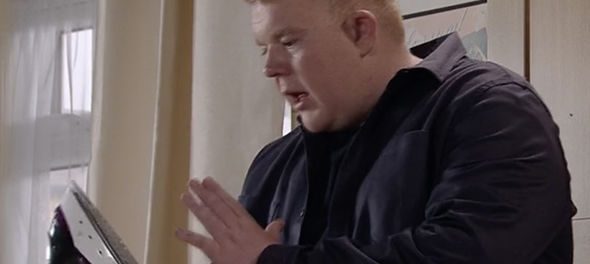 What a week it's been.
Some of us have been fortunate,  only a dusting of snow and no major disruption but for thousands of others the beauty soon turned to despair as the inches mounted and the snowdrifts made it impossible to carry on .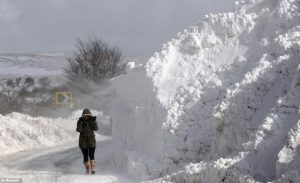 Although life is getting back to normal, it ground to a standstill.  And here's a thing. Why do media outlets insist in talking in centimetres? I still do feet and inches like most of my contemporaries so please, give both when it's a serious situation as we must be aware of what's going on.  I now know that 10 centimetres equals 4 inches so I suppose I can take from there.
I just can't image what it must be like being trapped in a traffic jam, nose to bumper, freezing cold, scared to turn on the engine and get some heat and terrified that your mobile phone will run out of charge and there's no way of contact the outside world.  Now the aftermath, broken pipes, fallen trees, saturated farm land.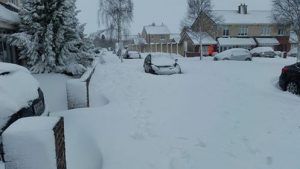 Even if you got home last weekend,  your car was likely to be covered in no time.  Very bad condition in and around Dublin and in Kildare even the railway station in Sallins took on a totally abandoned look.  Not much moving over the last ten days.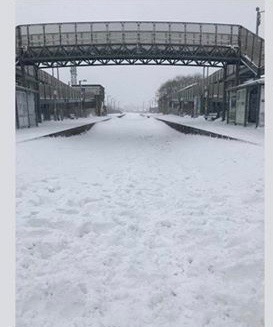 And just think, what about being on a train with hundreds of commuters trapped for 14 hours?  Then stupid people forcing the doors on one train and jumping onto the railway track, the power had to be turned off and the lines iced up and nothing could move again until the passengers were safely out of the way.  I bet they weren't popular.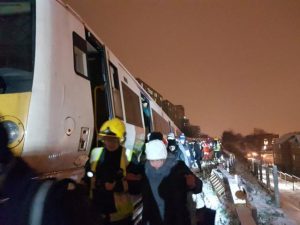 Others were removed under supervision, from one train to another by walking other plank between the two.  The whole experience of the Beast from the East and Big Emma whipped up the sea and brought down trees, it has been horrendous.  I think seven people have been reported dead and I'm sure  more when the day of reckoning comes.   Although there's a lightness in the air this morning, it's still cold and icy so wrap up well, bed socks and vests, gloves and big woolly scarfs.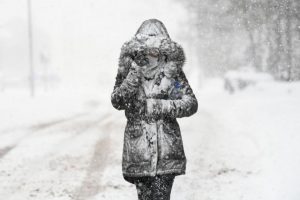 Butter Balls and Button Boxes
I'm always binding on about writing down your memories, at whatever age you have a story to tell your children and grandchildren. So often the reply is, I can't write. Well, if you can talk you can write. Just put it down on paper as in a conversation. Most grannies tell their grandchildren stories – write them down. Most people talk about their childhood experiences – write them down. Lots of people have funnies happenings and interesting characters at work – write them down. It has taken Rosie O'Neill 83 years to get round to writing it down and her book, 'Rosie's Writing' is a jewel; as she says on the cover, 'An amazing collection of poems and prose that will make you laugh, cry and wonder.'
The low whitewashed thatched house with just two big square rooms. A hearth fire with a crane, crook and links where her mother cooked and baked wheaten bread on a griddle.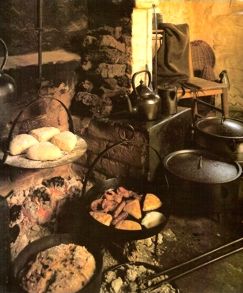 There was also a big oven pot with three legs and a flat lid, she'd put coals under it on the lid to heat it up for baking apple tarts and currant loaves. A slow cooker – the forerunner of a popular way of cooking today.She herself was one of nine children living on a small farm so the memories of her life and especially her mother come thick and fast. Even the old button box is a talking point. There she found a pearl button which was used on the first matinee coat knitted by her mother for her first child, marbles, a thimble, a horse shoe and a little blue box with clipping of hair from all the babies. The locket found down the back of an old chair filled another chapter with colour as did the family christening robe that had been worn 101 times. Her mother's cures worked well she says, butter rolled in coarse sugar for a shore throat, indeed I remember my grandmother using the same butter ball, the butter soothed your throats and the sugar scratched it!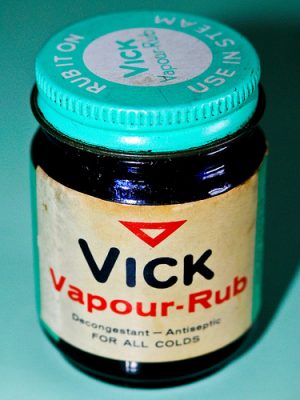 Toothache received a mustard plaster and paraffin was applied to lice! Vick rub for a heavy cold, for an itch a fasting spittle (this works even today) and a stye rubbed with a wedding ring. A raw potato for a wart, eel skin for arthritis and castor oil for cramps! Having eleven children, Rosie had plenty of opportunities to use most of these!
"And if all else fails," she says, "Holy Water will mend the fault."
600 books sold so far and £3060 given the Autism NI.
For more information contact Portglenone Writers' Group on Facebook.
Coronation Street Raises Awareness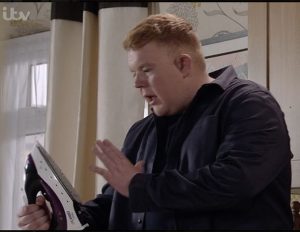 Craig Tinker has become a favourite character in Coronation Street but he's begun to show concerning habits, he checks and re-checks, feeling the iron to see if it's cold, turning the cooker knobs on and off, watching the clock over and over again. It's become clear in the last couple of weeks that he is suffering a mental disorder known as obsessive-compulsive disorder or OCD.  Now that he's flat sharing this is going to become a talking point around the Street.
I had a friend who confided that he would be on the bus on the way to work and have to get off, come home and check whether or not he'd locked the front door. Ok once or twice but as it happened most days it was affecting his life and threatening his job. That's typical of the condition OCD where people feel the need to check things repeatedly, constantly perform certain routines (called "rituals"), or it can be as the result of a thought process – fear of being burgled results in continual checking if the door is locked, as in my friends case.
An 'obsession' is an unwanted and unpleasant thought causing feelings of anxiety, disgust or unease. A 'compulsion' is repetitive behaviour or a mental act that you carry out in order to temporally relieve the unpleasant feelings brought on by the obsession thought. Common activities include hand washing, counting and checking to see if a door is locked or a window closed, this can happen to men, women and children and at any age. It's a health condition like any other and if you are experiencing these symptoms, don't be ashamed or afraid, go to the doctor and get professional advice.
For more information, Belfast OCD Aware support group (www.ocd-aware-therapy.com) meet in Mencap Centre, School Road, Knockbreada. For details phone Christina 07522545258
What is the world coming too.  
Trump and his great ideas, a terrible thought.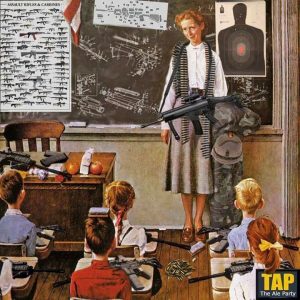 I hope this week will be easier weather-wise at least.  Still, as my granny would say, "mind yourself"!